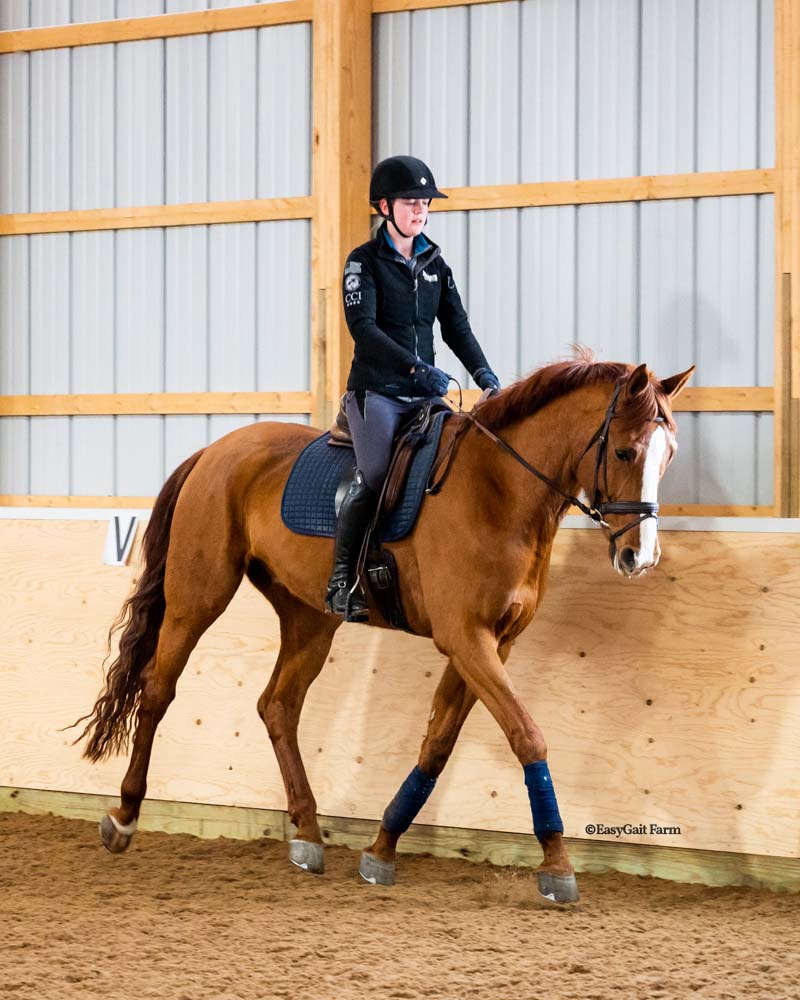 Jana Wagner
Trainer, Assistant Manager
jana@easygaitfarm.com
(607) 227-2190
Jana is a talented young dressage rider who does the majority of the training at EasyGait Farm. Starting in the hunter/jumper ring, Jana did some eventing and discovered her passion for dressage. She has over 10 years of experience training and starting young horses and rode in both Germany and the US. The training of horses and riders at EasyGait Farm is based on the classical German Dressage scale. Jana's training goal is to give each horse a solid foundation for future success and to develop them into a balanced, ridable partner that their owner can enjoy handling and riding. Jana is most passionate about helping young horses find confidence, relaxation, and pleasure in their work. Highlights of Jana's riding and coaching include placings at Regional Dressage Championships and US Dressage Finals.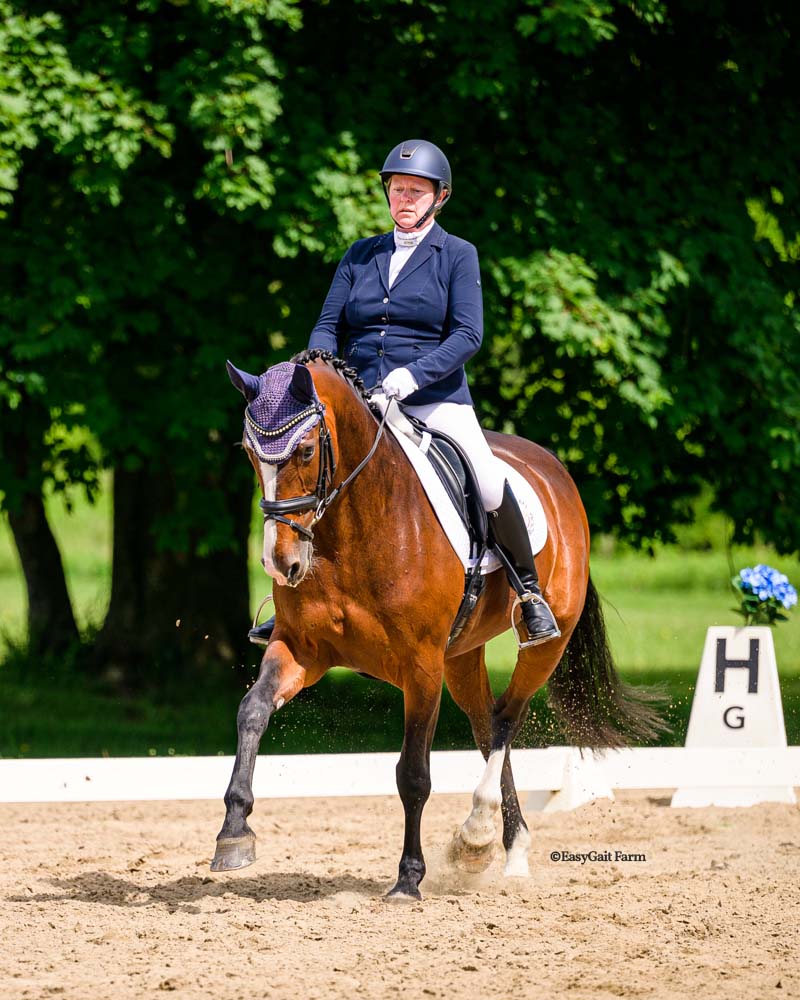 Bettina Wagner
Owner, Manager, Trainer
bettina@easygaitfarm.com
(607) 592-2372
For over two decades, Bettina has trained and ridden a variety of horses in Germany. Highlights included the participation in the German Eventing Championships for Young Riders and placings in 'S' level dressage up to Inter I. Bettina is now mostly riding her dressage horse 'Betty'. The two of them are an experienced team and have accomplished various placing at Regional Dressage Championship and US Dressage Finals, and were awarded the BWP/NAD Silver Lifetime Achievement Award in Dressage. Bettina and Jana train and ride their horses together and favor a sound education based on correct rider's seat and aids to best support the training of the horse. This includes classical dressage work, but also trail rides and occasional gymnastic jumps for a diverse training plan that keeps them engaged.
Stephan Wagner
Photography, Web Technology